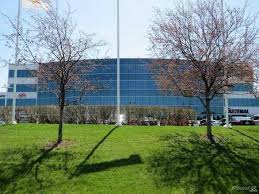 At the end of January we moved to our newly renovated office space. We're excited about the new layout and bright office space and are happy to report that the move went flawlessly!
In preparation for the office move we also decided to implement a new phone system. We've been working with Microsoft Skype for Business for some time already and have been impressed with the quality and features it provides. At the start of this year Microsoft launched their Skype cloud phone system so it seemed like a natural fit for our business. We transitioned to this new service prior to the office move and are now completely in the cloud for this as well. One of the features we lost was individual phone extensions as the new automated attendant is completely voice activated. One of the features we gained was direct in dial phone numbers for all staff, making extensions a thing of the past. Now all staff can connect from anywhere they have internet access and we no longer have any physical equipment to manage.
Please ensure your records are updated with our new address:
1100 South Service Road, Suite 220
Stoney Creek, ON L8E 0C5
Feel free to stop by at any time to see the new space, or just to say hi!