Some of you may have noticed a green check mark

showing to the left of any website on search results. This is actually a new feature released by Webroot.
Webroot is the Antivirus software that runs on your computer keeping it safe from viruses, malware, etc. Recently they released a new feature on the business application called Web Shield that integrates a few different layers to help keep you safe while searching the internet. Websites you travel to will now be evaluated against the very large Webroot database of websites. Webroot categorizes all the websites on the internet and determines whether they are safe. Webroot will then use this information to determine if a website is known to spread viruses, is a phishing website, contains malware, etc., and will prevent you from being able to visit it.
In addition to blocking, while searching Webroot now shows the safety rating of all the websites brought up in the search results. When you search for a particular topic using Google, Bing or Yahoo, the list of websites returned to you will have an icon to the left of it depicting the safety score. Below is what each rating represents (Figure 1). At any point, you can hover over the safety rating (Figure 2 and 3).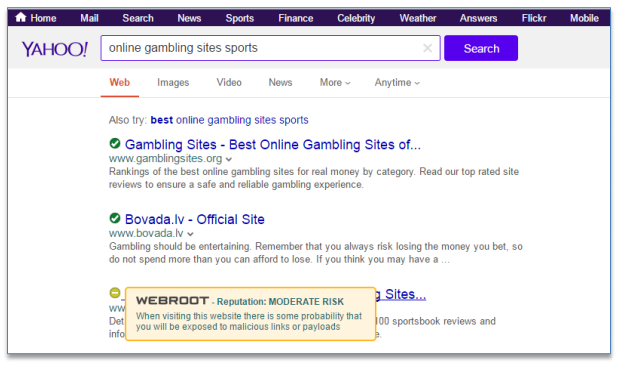 If Webroot blocks you while surfing, you will see the Webroot Block page shown in Figure 4.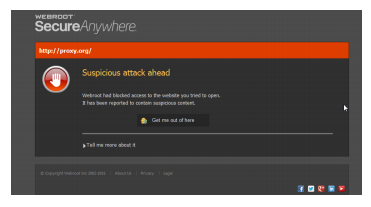 You can click on the "Tell me more about it" link to read more about why Webroot is blocking the specific website you are attempting to visit.
This new feature of Webroot is another layer that will actively help to protect you. Should you wish to know more about it, please send us an email at support@pcm.ca.