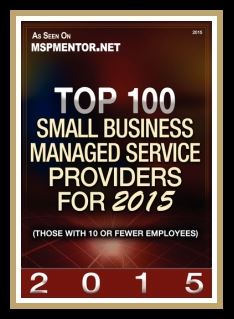 Last month PCM was recognized in an industry list that annually ranks the top managed service providers (MSPs) across the globe. For our third year in a row we were honoured by being ranked within the top 100 in the small business category! We've been working hard over the last few years refining our service offering and striving to give great support and expertise. Being recognized in a public list among your peers is certainly something we are proud of and a tribute to the dedication and hard work of our team.
2013 was the first year they added a Top 100 Small Business Edition list which is restricted to companies with 10 or fewer employees. This certainly levels the playing field a bit even though there are participants from various countries around the world. This year PCM was ranked number 74, not bad considering there were only 3 Canadian companies that made the small business list!
To get the ranking, approximately 2,000 companies are measured against various criteria including revenue, number of devices managed, employee count, growth year over year, among various other related items. By participating in these surveys we also receive detailed information on industry trends that we can use to further refine our services.
Of course none of this has any value if it weren't for the continued trust and patronage of our many clients. While comparisons and industry reflection are great, finding ways to best help our clients get the most out of technology is what we really focus on. Have an idea on how we can improve our service? Feel free to drop by or send us a note with your ideas!
Image source: https://mspmentor.net/