Add-ons
While ACT! by Sage is a great solution with many exciting features, there are also many add-on products available that extend the power of ACT!. Below are various add-on solutions that we at PCM have extensive experience with and heartily recommend to our clients.

Handheld Contact is the only service enabling two-way, wireless synchronization between your BlackBerry device and your ACT! Contact and Customer Management software. Track and manage complete prospect and customer information and more. Improve your productivity and mobilize your customer management with Handheld Contact - it's like taking your office with you.

CompanionLink will synchronize your ACT! data with your phone or with other supported applications and web-based services (like Microsoft Outlook or Google). CompanionLink Express has all the basic features you need for two-way synchronization. CompanionLink Pro includes additional options such as Auto Synchronization, the ability to sync wirelessly using CompanionLink's wireless sync service, and other advanced settings.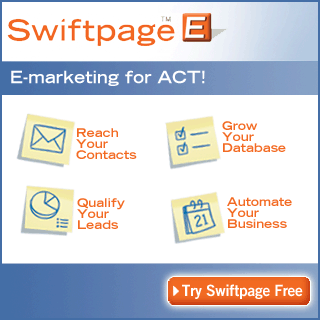 Swiftpage, the number one integrated email marketing and Sales Force Automation solution for ACT! by Sage introduces a marketing automation platform to its already robust service. Swiftpage helps you deliver marketing messages directly from your ACT! database to the right contacts at the right time and updates your contact records accordingly.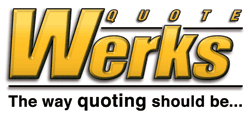 QuoteWerks is sales quoting and ordering software that you can use to create quotes and orders. It works with ACT! so that it can use your existing prospect and customer information. This eliminates the need to re-type customer information into quotes. Interested in extending the capabilities of your database solution? There are many more add-ons available for ACT! and we'd be happy to share our expertise.
Contact us today to take your
database to the next level!