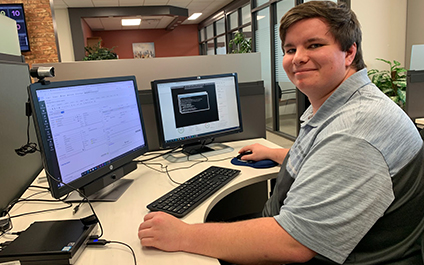 David Vanden Ende joined our team in January to increase the number of Help Desk technicians we have on staff. David graduated from Mohawk College in December from their Computer Systems Technology - Network Engineering & Security Analyst program. We're excited to have another Mohawk graduate on staff as several of our team members have completed this same program of studies.
Since starting at PCM he has been busy getting up to speed on our support tools and best practices. Please be sure to give David a warm welcome should he be assigned to work on your support request!
Part of the reason for expanding our team is to improve the service response times. This year we updated our service level agreements (SLAs) so that our resolution goals are a 2/3rds of what they used to be. For example, most normal service requests are expected to be resolved within 2 days, when in the past this was 3 days. With the expanded team we have been able to meet these new goals over the past number of weeks which translates into faster service for our clients.